Business Gifts
Corporate / Promotional / Vendor or Donor Gifts / Retirement / Milestones or Anniversaries
We offer stunning unique gifts that will stand out and actually be used and appreciated by donors, vendors, clients, teams, or in prospecting. We also have memorable gifts that are perfect for employees to celebrate retirement, employment anniversaries, milestones, or even Christmas.
Our detail oriented team of artists design every custom element for you (from gift packaging to shipping). Our products are created and built in house at our Colorado studio for superb quality control and quick communication. 
Custom Wood Ornaments
The examples shown were made for some of our partners! Our designers can take your logo and build it into an eye-catching ornament. Or, you can choose from many designs and have your logo etched on the back. Each comes in a custom etched gift box.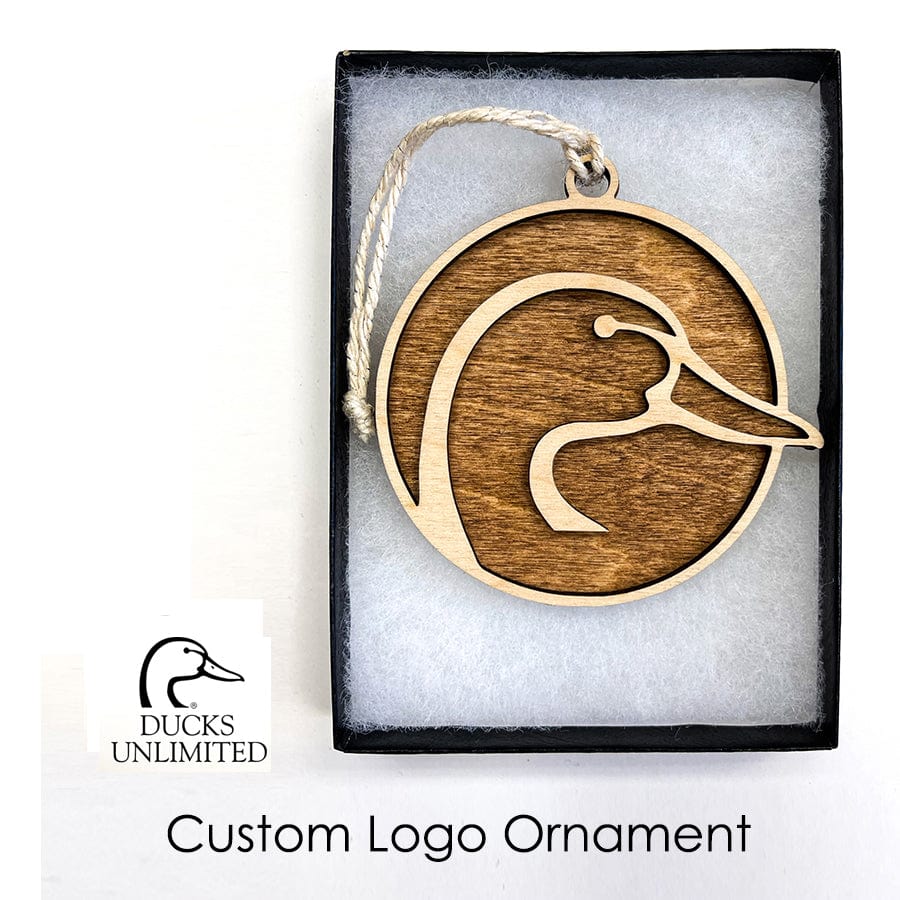 Custom Name Signs
Great for retirement or client gifts, our name art signs feature any name spelled out using hi-resolution photography of over 60 different hobbies, professions, or other subjects! These gifts make a long-lasting impression.
To order small quantities, visit our name art collection HERE to order.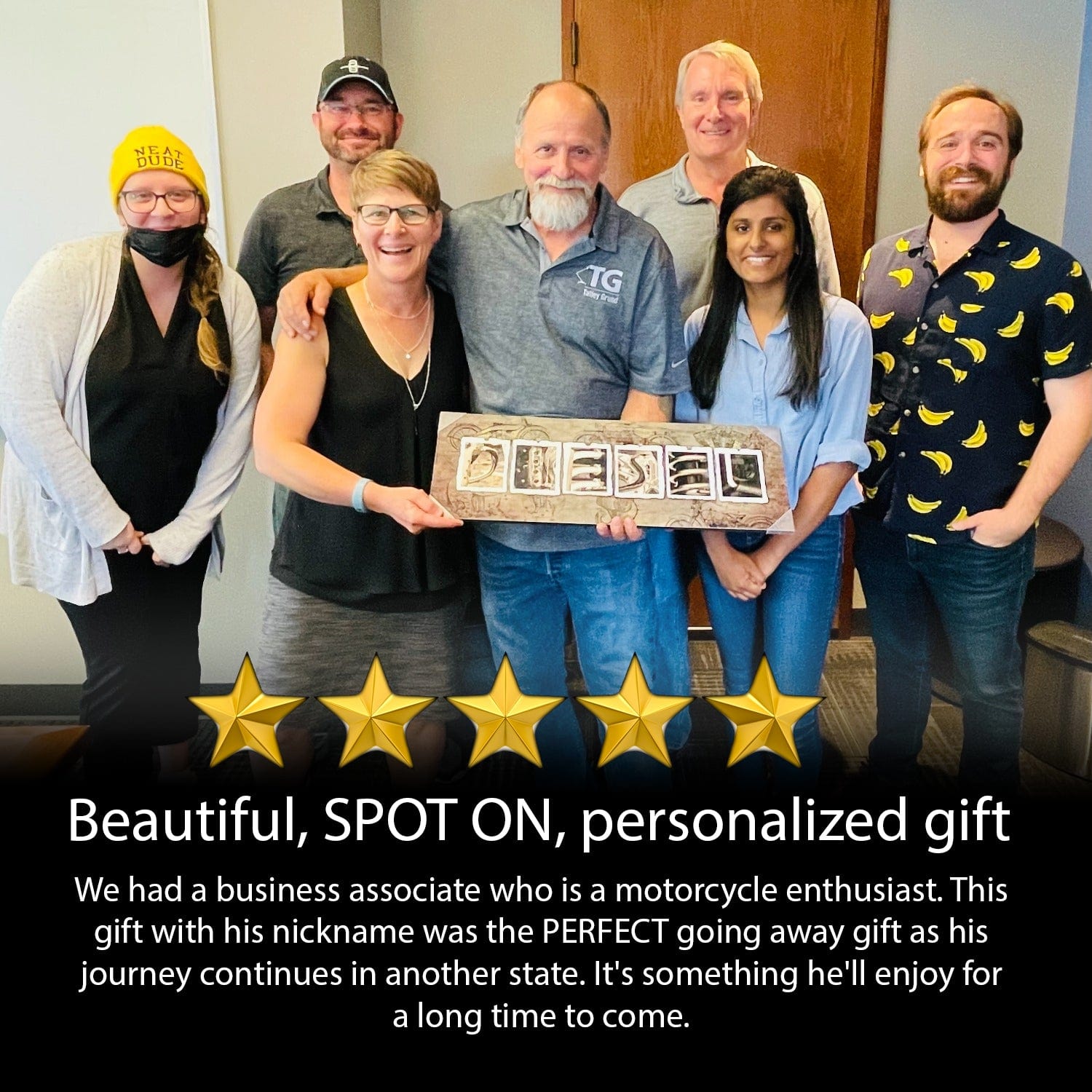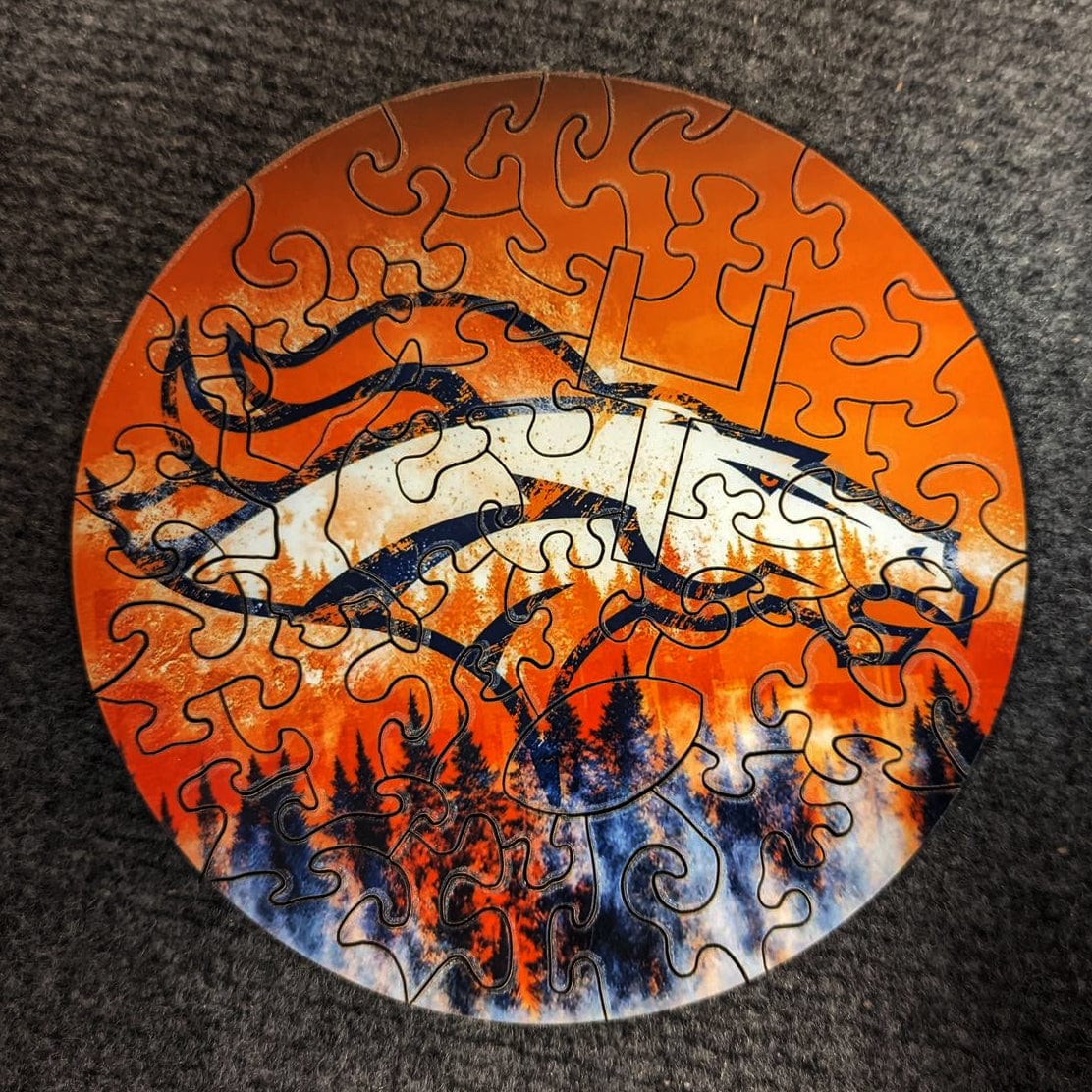 Custom Artisan Puzzles
Stand out with this fun gift; custom artisan wood jigsaw puzzles with unique pieces, puzzle shapes and designs that come in engraved wood boxes. We use any image or can help you design your own. Our artists can even make custom shaped pieces and puzzle shapes unique to you. For example, see the Broncos puzzle with a pieces shaped like a football, quarterback and goalpost.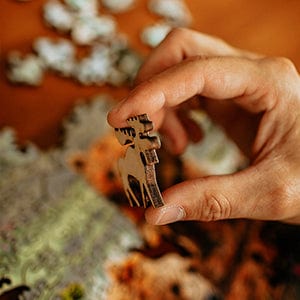 Custom Engraved Gifts
The best gifts are ones that people will actually use, hold on to, and remember you by. We offer engraved wallets and money clips. We also offer gift boxes that include a custom engraved leather-bound flask, a funnel, and two glasses. From frisbee golf markers with your logo to intricate wood coasters, and custom cutting boards to wood signs, if you can dream it, we can do it.
Custom art for gifts or to decorate your office.
With a 15,000sf publishing studio and wood shop, we can design and finish bulk artwork orders (your design or ours) as gifts. We drop ship 100K+ finished art prints annually and have access to tens of thousands of historical and modern images for publishing (along with our own exclusive work).
We can even custom decorate your entire office with art of your choosing. We print, build frames and will even help you install. We can give references for our work in this area.